One year of progress
IN SPREADING AWARENESS & BRIDGING GAPS TOWARD THE #GLOBALGOALS
Shoot. Send. Show.
Welcome to Sharekkna, the first online platform in the MENA region that spreads verified information! We share 60-second videos where Specialists spread awareness, while NGOs and Startups talk about their initiatives.
Sharekkna MENA helps fight misinformation and helps CSOs,NGOs, & Startups take their donor experience to the next level by increasing the visibility of the social impact.
Here we go!
Here's a story from sharekkna MENA team
Building social impact networks
What is Sharekkna MENA with a double Kay, and what does it do?
Just a few decades ago, the vast majority of online opportunities were far from possible. Starting from Zero in 2019, Sharekkna MENA ended 2020 with more than 400 awareness videos on its pages. 100's specialists, CSOs, NGOs, startups, and Information volunteers, made our year. Today, our shoot-from-work videos have created a new wave of awareness. We're privileged to work with some bighearted specialists and humanitarian actors in the MENA region. Sharekkna MENA team always thought that we need to face the challenge of false online content and the harmful ignorance of topics that go viral over the internet. Humans live in the continuous quest for answers to questions that mingle in their minds. We also thought that while fighting misinformation, we can increase the social impact of CSOs, NGOs, and startups. And here we are!
Our mission is to work toward the 2030 SDGs, to spread verified awareness that fights online misinformation, and to support NGOs, Startups, and Rising Specialists by showcasing their social impact & the works that they are doing to make sustainable communities.
Sharekkna MENA is a place where people on board and the community advance at all times, making 2030 SDGs real.
Our Strategic Priorities
DISABLE THE SPREAD OF MISINFORMATION
Peace and human rights depend on a well-informed, intelligent community equipped to judge the validity of the information available.
We are fighting misinformation by spreading 60-second videos filmed by specialists, particularly experts in their work in the MENA region.
We believe this will enable us to deliver more consistent knowledge, drive awareness growth and improve community development.
BRIDGE GAPS TOWARD PARTNERSHIP FOR THE GOALS
Sharekkna MENA team assists nonprofit organizations in showing their works by posting 60-second videos about their social impact. We provide a simple application process to get the word out to the community to increase support and visibility for these organizations.
PARTNERS
& DONORS: SDG17

Partnership for the goals is our aim
We must work closely together to make this year a year of global action, one that will be remembered as the dawn of a new era of sustainable development" – un.org/sustainabledevelopment
This is how we moved toward SDG17. In line with our strategy, we managed to diversify and grow our partners' base in 2020. Partners we worked with have placed their trust in us. We continue to work towards more multi-year, large scale partnerships in the public and private sectors. In 2021 onward, we'll keep looking for impact investing because it's a rapidly growing sector powered by donors who are determined to deliver social and environmental impact as well as financial returns.
What did we achieve in 2020?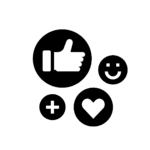 OUR REACH ON SOCIAL MEDIA GREW
IN 1 YEAR FROM ZERO TO 100000's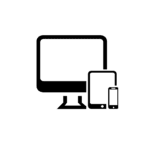 WE LAUNCHED 6 PLATFORMS
THAT GO IN PARALLEL WITH THE WEBSITE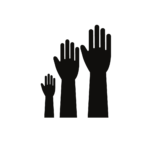 WE GREW A TEAM OF 100 INFORMATION VOLUNTEERS
FROM 15 UNIVERSITIES IN THE MENA REGION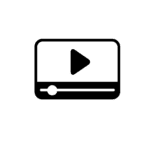 400 60-SECOND VIDEOS
ARE POSTED FOR NGOS, STARTUPS, & SPECIALISTS

100 CSOS, NGOS & STARTUPS
ON BOARD
We Launched 3 campaigns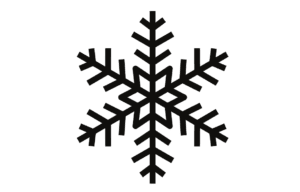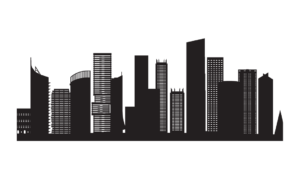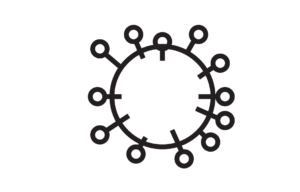 +100 NGO

 
we're making SDG17 real
Sharekkna MENA's work with CSOs & NGOs supports reveal the social changes that they are doing & pushes them to go outside their walls and find creative ways to prove their impact while creating sustainable communities.
While we're moving into the 2030 epoch, global trends disrupt the funding sources of many CSOs & NGOs. Many donor agencies have threatened to cut their budgets. Why? Because donors strategic thinking is changing.
They are starting to think more like investors, seeking better value for money, even in social outcomes. They're expecting CSOs and NGOs to be more accountable and transparent than ever. Sharekkna MENA is here to help non-profit adapt to this by giving them a fresh look at their social impact visibility models.
What is better than appearing online in 60-second video series talking about an initiative? Driving CSOs and NGOs to speak in animation about every step they do to help humanity is the only way to gain credibility and expand funding.
THE THREAT IS REAL BUT WE ARE FACING IT
We all think that pieces of false information are spread through the news. NOPE! Unfortunately, they are disguised in videos, memes, images, articles, and headlines and mainly, they are spread intentionally by those who aim to disseminate discrimination, division, obliviousness, and cacophony.
WHY DID WE SELECT TO INCLUDE SPECIALISTS ON BOARD?
Sharekkna MENA team thinks that there is a challenge with those people who are unprepared to analyze the media around them, They like and share online information by ignorance. Suddenly false information goes viral. Because the source of fake news is hard to find among all the posts and shares, Sharekkna MENA specialists joined hands to fight this and slow the spread in their community.
For example, how can we make good decisions about critical health and science issues if we cannot trust the information we get about them? Knowledge in any field, by its very nature, is constantly changing. Sharekkna MENA uses simple methods that can ascertain the validity of the information on its platforms, such as recruiting certified specialists and verifying their education, experiences, and background.

A NEW PRODUCT

A UNIQUE WAY OF DELIVERING SERVICES

ONE MORE COST-EFFECTIVE ADAPTATION TO ONLINE INTRICACIES

ANOTHER UNUSUAL USAGE OF INCREASING UPTAKE OF EXISTING

PROVEN SOLUTIONS

A SOCIAL & BEHAVIORAL IMPACT VARIATION